Office of Research
About the Office of Research
The Office of Research encourages and supports innovative interdisciplinary research, scholarship and creative activities that contribute to the physical, emotional and economic well-being of the people of Georgia, the nation and the world. Through partnerships and collaborations, we seek to share knowledge, increase innovation and deliver the products of our research to the marketplace.
VICE PRESIDENT FOR RESEARCH
Karen Burg was named Vice President for Research in 2021. She holds the Harbor Lights Chair in Biomedical Research in the College of Veterinary Medicine and previously served as Vice President for Research at Kansas State University.
Burg was recruited to UGA in 2016 as the Harbor Lights Chair in Small Animal Studies as part of the University's Presidential Extraordinary Research Faculty Hiring Initiative, which brought several internationally recognized scholars to campus. At UGA, she leveraged her experiences as a member of the National Science Foundation Innovation Corps for Learning national teaching team to provide input toward UGA's successful I-Corps site application. She has served as a member of the university's Innovation District Task Force, the Innovation District Faculty Advisory Council, the 2025 Strategic Planning Committee and the Aspire Alliance IChange Team, which is working to enhance faculty diversity.
Burg's research focuses on tissue engineering and regenerative medicine, with implications for diagnosing and treating diseases such as cancer. Her research has been supported by more than $20 million in grants, and she is the author of nearly 120 peer reviewed journal publications and the co-author of four books and nearly 40 book chapters. She holds nine U.S. patents, one of which forms the basis of a company that uses 3D cell culture technology to model and predict how tumors will respond to cancer drugs.
Burg earned her bachelor's degree in chemical engineering from North Carolina State University and her master's degree and Ph.D. in bioengineering from Clemson University.
Carl Bergmann is associate vice president for research cores and research facilities, which includes remote research centers on the Georgia coast and within the Savannah River Site. Carl has a Ph.D. in organic chemistry from The Ohio State University.
Derek Eberhart is the associate vice president for research and executive director of Innovation Gateway, UGA's intellectual property licensing and startup support arm. Derek has a Ph.D. in genetics and molecular biology from Emory University, and worked in biopharma before joining UGA.
Shelley Hooks is associate vice president for research and directs UGA's internal research grants and internal awards programs, the Office of Postdoctoral Affairs and the Visiting Researcher/Scholar Program. Shelley has a Ph.D. in biochemistry from the University of Virginia.
Larry Hornak is associate vice president for strategic research development and is responsible for integrative team initiatives, supporting large, center-scale team research proposals. Larry has a Ph.D. in electrical engineering from Rutgers University. He previously worked at AT&T Bell Labs and West Virginia University and as a program manager at NSF.
Chris King is associate vice president for research, overseeing the Office of Research Integrity and Safety, which includes human and animal research, biosafety and lab safety, export control, financial conflict of interest, occupational health, and responsible conduct of research. Chris completed a DVM at the VA-MD College of Veterinary Medicine and an NIH postdoctoral fellowship at Yale before joining UGA.
Jessica Orbock is the senior legal advisor to the Office of Research and general counsel to the UGA Research Foundation, and she provides legal assistance to researchers across campus.  Jessica has a J.D. from Wake Forest University School of Law and practiced IP litigation at Smith, Gambrell & Russell in Atlanta prior to joining UGA.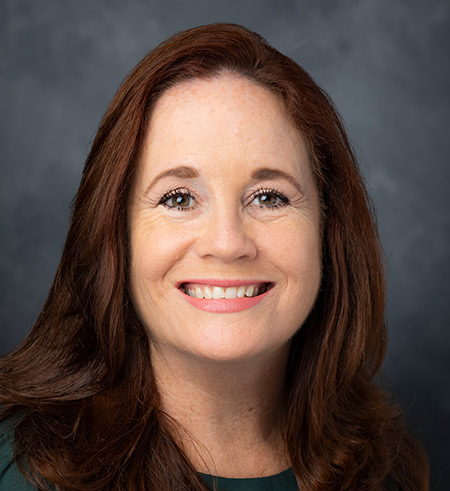 Jill Frazier Tincher is the executive director of Sponsored Projects Administration and oversees central pre- and post-award administration. Jill has an MBA from the University of Miami and worked at the University of Miami in Florida prior to joining UGA.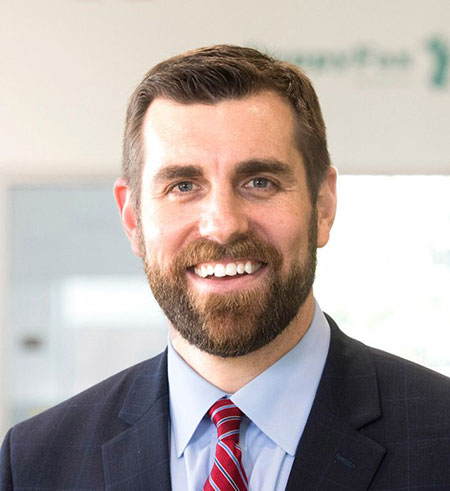 Kyle Tschepikow oversees UGA's Office of Business Engagement, which helps businesses partner with the university to achieve their goals for research and development, talent management, and philanthropic giving. Kyle earned is Ph.D. in higher education from the UGA.
Ian Biggs is the director of Innovation Gateway's Startup Program and also director of programming for the Innovation District, with responsibility for providing UGA investigators with the training and support they need to bring their research ideas to market. Prior to coming to the university, Ian ran global businesses and venture-backed startup companies. He has a master's in mathematics from Oxford University.
Marty Bink is the director of defense and security collaborations, and assists with partnerships between researchers and agencies, such as Department of Defense, Homeland Security, and NASA. Marty has a Ph.D. in psychology from the University of Georgia.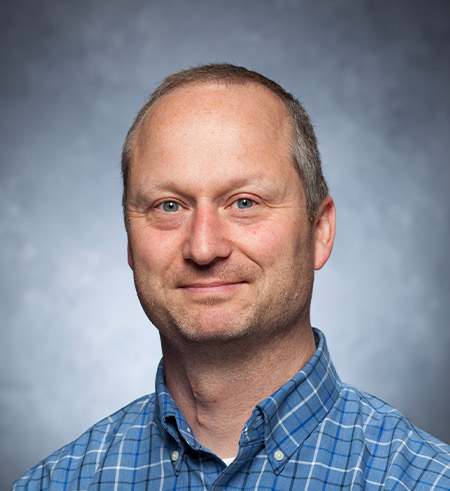 Gary Rachel is the director of information technology and supports application development and infrastructure support, including UGA's enterprise research systems, as well desktop support. Gary has a Ph.D in forest ecology from UGA.
Mike Terrazas is director of research communications and is responsible for raising the visibility and profile of UGA research among a number of strategic audiences. Mike has a master's degree in journalism from UGA and worked at Georgia Tech and Emory University prior to joining UGA.