Teaming for Interdisciplinary Research Pre-Seed Program
Satellite Remote Sensing Applications for Global Water Resources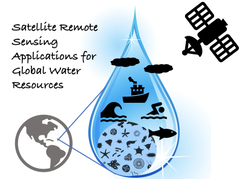 Satellite Remote Sensing Applications for Global Water Resources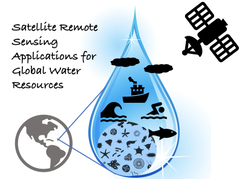 Water is a key resource on planet Earth, it shapes our food, society, economy, lifestyle, landscape, and where we live. In fact, 90% of humans live less than 10 km away from a body of water. Therefore, it is imperative to safeguard and understand this precious resource. About 71% of the Earth's surface is covered by water, and the oceans hold about 97% of all Earth's water. Therefore, its vastness and often difficult access greatly complicate the study of water resources. For these reasons, satellite remote sensing with its global perspective is the natural tool to study large-scale water processes. There are many approaches and tools within the field of remote sensing and each of them can provide information on a different aspect of the water cycle: water quality, sea level, hurricanes, harmful algal blooms, underground water, freshwater, primary production, sea ice, watersheds, farmlands, coastal hazards, etc. These factors condition urban planning, fisheries, climate change, marine protected areas, and resource management in general. The purpose of this group is to bring together an interdisciplinary team of UGA experts in remote sensing technology and water resources to develop proposals targeting these topics.
Our proposed team includes several experts in remote sensing, oceanography, big data, machine learning, coastal and inland waters hazards, coastal ecosystems, hydrology, aerosols, and computer science. The immediate first goal and motivation behind forming this team is the upcoming call for proposals for NASA PACE Satellite (https://pace.gsfc.nasa.gov/) Validation Teams. PACE is scheduled for launch in 2024 and NASA will be requesting proposals for Validation Teams in early 2023. PACE stands for Plankton, Aerosol, Cloud, ocean Ecosystem and the mission has 2 fundamental goals:
1) To extend ocean color, aerosol, and cloud data records for Earth system and climate studies.
2) To address new and emerging science questions using its advanced instruments
The UGA Skidaway Institute of Oceanography is currently working on satellite validation of the ocean color SeaHawk CubeSat mission. It is also the home of the UGA research vessel R/V Savannah, which is equipped with a state-of-the-art optical system that was designed for satellite data validation in a continuous almost autonomous way whenever the boat is out to sea. Some members of the team have experience managing ocean color satellite missions and other autonomous setups for satellite data validation in lakes. Several team members have experience with plankton and harmful algal bloom research, a crucial aspect of PACE. Most members have experience in developing and applying remote sensing algorithms and big data analysis. We also count with an expert in aerosols who can contribute to the atmospheric correction of the data. In addition, specialists on the interaction of light and water in the UV part of the spectrum are part of the team, another key addition to PACE. Thus, this team is extremely well positioned to develop a highly competitive proposal for the upcoming NASA PACE Validation Team call, as well as to develop many new ideas for future proposals that apply satellite remote sensing tools to water-related questions.
Team Lead
Sara Rivero Calle 
sr72514@uga.edu 
College: Franklin College of Arts & Sciences 
Department: Skidaway Institute of Oceanography 
Team Members
Clark Alexander 
clark.alexander@skio.uga.edu
College: Franklin College of Arts & Sciences 
Department: Skidaway Institute of Oceanography 
Clifton Buck 
Clifton.Buck@skio.uga.edu
College: Franklin College of Arts & Sciences 
Department: Skidaway Institute of Oceanography
Adam Milewski 
milewski@uga.edu
College: Franklin College of Arts & Sciences 
Department: Geology 
Bill Miller 
bmiller@uga.edu
College: Franklin College of Arts & Sciences 
Department: Marine Sciences 
Deepak Mishra 
dmishra@uga.edu
College: Franklin College of Arts & Sciences 
Department: Geography 
Lakshmish Ramaswamy 
laksmr@uga.edu
College: Franklin College and College of Engineering
Department: Computer Science 
Rosanna Rivero 
rrivero@uga.edu
College: College of Environment and Design
Department: College of Environment and Design